International students
Live the experience of studying at UAGM!
At UAGM we promote instituting collaborative relations with international organizations and higher education institutions. Our doors are open to students from all over the world. You can find here the steps to follow, and the documentation required to enroll as an international student.
Complete your application here. 
Present in your academic credentials (high school equivalence).
Send you credits transcript from each institution where you have taken university courses or their equivalent. Transcripts (academic record/grade, card/grades) must be official and certified by your country's education ministry or department.
You can turn in or send us your documents three different ways:
Visit our Admissions Office, open Monday through Saturday, from  8:00 a.m. to 5:00 p.m.
Send your original documents or a copy to any of these e-mail addresses. An admissions representative will confirm when we receive them.
You can upload your documents by clicking here. You can also see the status of your application and all the documents you have turned in.
Image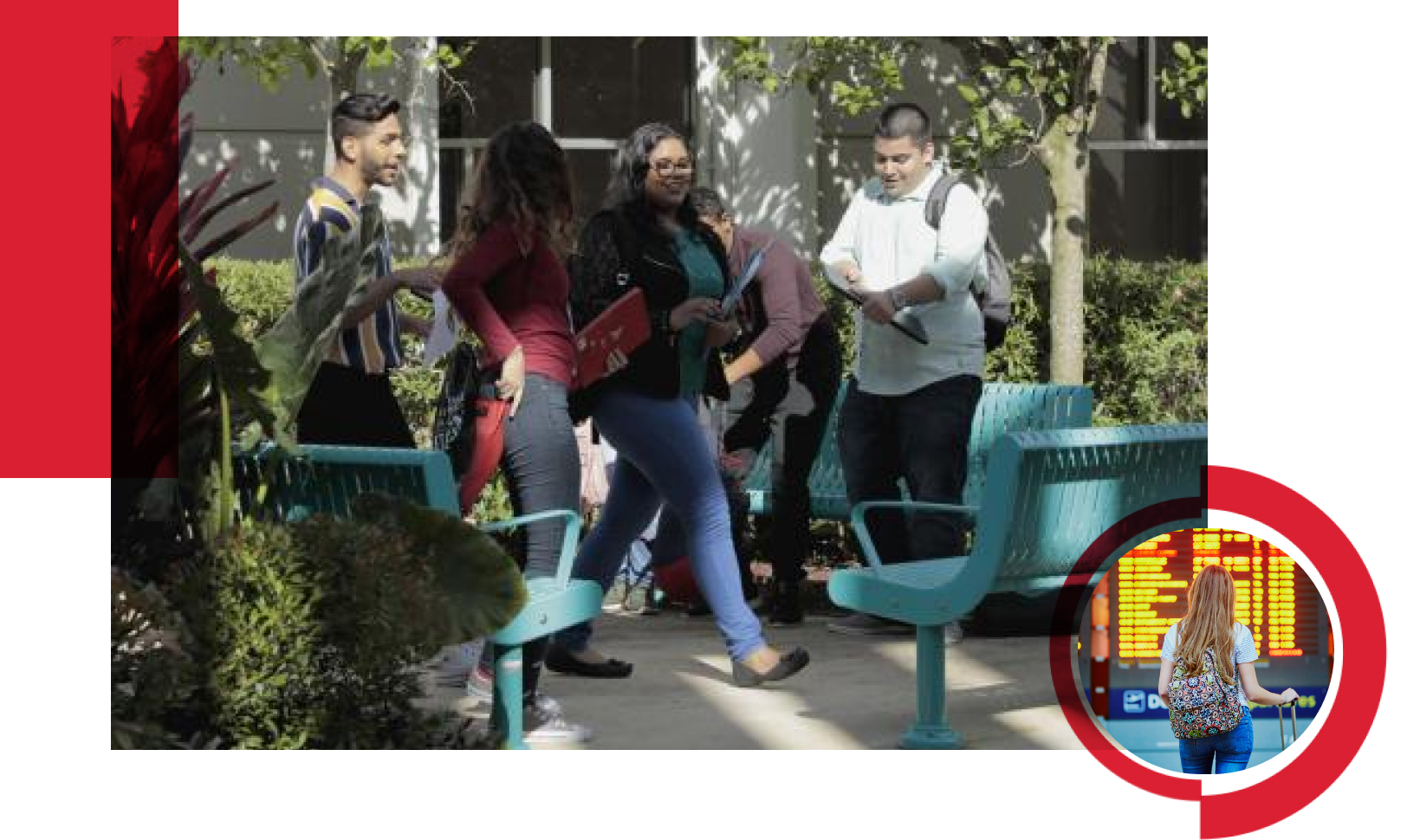 NOTE: To evaluate your admission, we accept copies or scans of your documents in JPEG or PDF format. They do not have to be original documents.
Our institution uses the AACRAO Electronic Database for Global Education, which allows us to validate and evaluate credentials, do conversions of grades, verify the status of educational institutions (Education Ministry of the country of origin), and get a comparable of the degree you received. If your institution is not in our database, you must get a grade validation from the Puerto Rico Department of Education.
Once you are admitted to UAGM, you will need to get the following:
Residency Card or F-1 Visa 
Verification of Support, Form I-134 (applies if you are not a resident)